New Jersey
New Jersey Employment
New Jersey Homeless Shelters, Food Pantries and More
New Jersey Home Purchasing Programs
New Jersey – Central New Jersey Rentals
New Jersey – North New Jersey Rentals
New Jersey – South New Jersey Rentals
NEW JERSEY EMERGENCY PREPAREDNESS AND DISASTER RESPONSE
PLEASE READ THIS BEFORE YOU CONTACT US:
AS IT STATES BELOW IN THE DISCLAIMER – WE ARE NOT A SHELTER!
DISCLAIMER
Homeless To Independence Inc. is an All-Volunteer, Faith-Based, 501©3 non-profit organization. We do NOT receive any grant funding what-so-ever to pay bills for anyone in any situation. We do not give away money. We do not give out loans against any items for money.
This ministry is supported with generous financial donations that are used to help keep us functioning. Our purpose is to help supply individuals and families with personal needs such as food, toiletries, clothing, household items, furniture and baby/adult diapers/wipes both locally and to areas effected by disasters . At this time, we do not offer any shelter or transitional housing services. Again, we DO NOT pay any bills. We DO NOT pay any rents or mortgages.
If you are actually homeless, or about to be homeless or need emergency assistance of any kind, you can:
1. DIAL "211" from a:
a. Land line telephone. Tell the receiver your situation and what you need. They will give you information specific for the physical location you are currently at plus any referrals you may need. They have the most up to the minute information for your specific area. Dialing "211" will get you help and much more info than this office can provide. Homeless to Independence wants you to have all the information you need to get through the situation you are in.
b. Cell Telephone – This will ONLY bring you to the correct information center in the area code within the very same City/Town in the County & State you purchased/acquired your cell telephone in!

PLEASE NOTE: If you do not have a land-line telephone or cell telephone, go to your local police department, library, or house of worship and ask to use their land-line telephone. They may even make the call on your behalf.
2. Use the internet and go to: http://www.211.org/
***
For those of you looking for employment through-out the United States, District of Columbia or Puerto Rico, simply send me an email to:

***
Homeless To Independence Inc. is not responsible for misprints or cancellations of events by the event holders, landlord and/or their agent, or ourselves. Homeless to Independence Inc. also reserves the right to "NOT" offer services to people and/or persons that are rude, unpleasant, and untruthful in any way shape or form, belligerent and the like.
OCCASIONALLY, THERE WILL BE ARTICLES BY OTHER WRITERS. HOMELESS TO INDEPENDENCE MAY NOT NECESSARILY AGREE WITH THEIR VIEWPOINTS, BUT WE DO RESPECT THEM. THANK YOU FOR YOUR COOPERATION!
OFFICE CONTACT INFO:
THE VERY BEST WAY TO CONTACT ME IS TO SEND ME AN EMAIL: ANN@HOMELESSTOINDEPENDENCE.ORG
OFFICE NUMBER IS: 1-732-264-7500

Please note that our office does have very limited volunteer staff and if we are one telephone line we cannot answer the other line. There is simply not enough time in the day to answer and/or return each and every telephone call.
IF YOU ARE ASKING FOR FINANCIAL ASSISTANCE, NO ONE WILL CONTACT YOU BACK.
THANK YOU!!!
PLEASE NOTE THAT ALL DISASTER RELATED MATERIALS ARE NOW LOCATED ON OUR "NEW JERSEY EMERGENCY PREPAREDNESS AND DISASTER RESPONSE" PAGE!
********************************************
TOMORROW'S WEATHER IS GOING TO BE AWESOME – BRING THE KIDS OUT FOR A FUN TIME!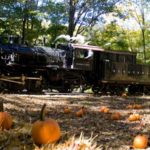 62 Things To Do This Weekend, October 20-22
Don't stay home this weekend—embrace the fall season at these NJ area events.
BY MEGAN MUESSEN
Published: October 18, 2017
Thursday-Sunday, October 19-22
All A Boo DiDonato's Trick-or-Treat Train
Calling all little goblins! Climb aboard this outdoor train in Hammonton for an exciting ride on the Rolling Railway. After, find your way through a hay maze and pick a pumpkin to be painted by a professional.
Kids' Hand-Led Pony Ride to Pumpkin Patch & Candy Hunt
Your kids can climb on a costumed pony for a 20 minute ride through the forest at Acres Away in Flemington. Look out for hidden bags of candy! The horse will be led to the pumpkin patch where your little one can pick the perfect pumpkin. Rides run every day of the week, reservations required.
Friday-Sunday, October 20-22
The Haunted Woods of Oldbridge Food Drive
This 3-acre haunt has been run by Boy Scouts and Cub Scouts for 16 years, and it's free with a food donation. Walk a wooded path and keep a lookout for the spooks that come out at night.
Disney's High School Musical
Take your kids to meet the real-life Wildcats of East High at UCPAC in Rahway. The whole family can sing along with Troy and Gabriella.
Boo at the Bronx Zoo
Spend the weekend dressed in your Halloween best. Check out the haunted forest, grab seasonal fare at Bootoberfest, take a ride on the halloween hayride, venture into Nature Trek and check out the Very Hungry Caterpillar show. There's so many activities (magic shows, costume parades, pumpkin carving), your family won't have the chance to be bored.
Saturday, October 21
Barktoberfest 2017
Bring your four-legged friends to this fall event at the Pampered Put Luxury Pet Resort in Millville. Bring both your pets and kids in costume for a chance at a prize, and definitely try the pumpkin painting and bounce house.
Lizzie Borden Took an Ax…Or Did She?
Fans of the paranormal, this one's for you. Journey back to 1892 at the Bridgewater Library, where a double homicide still haunts the Lizzie Borden House. Paranormal Investigator Al Rauber will share recordings and other evidence sure to spook your socks off.
Brooklyn & Bailey Let Their Stars Shine
Brooklyn and Bailey McKnight, YouTubers and social media entertainers, are identical twins with a passion for music. Bring your kids and dance the night away at iPlay America in Freehold.
Picture Book Palooza
Your little bookworms can read and create crafts at the Cranford Community Center with picture book authors Ariel Bernstein, Diana Murray, Annie Silvestro and others. This is an amazing opportunity for young readers to meet the creators of their favorite stories.
The Little Read
Show your children that reading can be fun at the Montclair Art Museum's read-aloud. Montclair's writers, local heroes and neighbors will read to kiddos in preschool up to grade 5.
Hoboken Harvest Festival
What's better than free activities for the family? Get creative with pumpkin painting, hop on a pony, visit the petting zoo, ride in a horse-drawn carriage, enjoy face painting, inflatables and so much more at this all-you-can-imagine festival at Pier A Park in Hoboken.
Sleeping Beauty at SOPAC
This classic fairy tale at SOPAC will delight and enrapture your little ones! Take them to a show they'll never forget—they'll believe that true love and happiness will conquer all.
Bound Brook Food Truck Festival
It's not all about the food trucks.This Bound Brook festival is an opportunity to give back. Make a non-perishable food donation before you head over to the DJ booth. Have a good time, but remember to support those in need.
Small Explorers Series
If your kiddos are 6 months-5 years old, bring them to this themed event at the New Jersey State Museum. Explore stories, craft and play with other little tots. Registration encouraged.
Saturday Tours at the Reeves-Reed Arboretum
Every Saturday this month, the Reeves-Reed Arboretum in Summit offers free guided tours on a first-come, first-serve basis for families who want to learn more about the current season. Anyone under 12 must be accompanied by an adult, and tours last approximately 30-45 minutes.
Art for Families: Mask and Masquerade
Drop by the Princeton University Art Museum for engaging gallery activities and a related art project. Channel your creativity into making a unique mask and learn about different African cultures.
DIY Halloween Masks Tween Craft
Mosey over to the Warren County Library in Hackettstown with your 8-17 year olds where they can create chilling masks while eating spooky snacks and watching Halloweentown. Registration is required.
Halloween Magic Show With Magician Steve Woyce
Join Magician Steve Woyce for a free Halloween magic show at the Goddard School in Old Bridge.
Harvest Festival & Haunted House
Head to Evolution Training Center in Bridgewater for pumpkin picking, tractor rides, a bonfire, arts and crafts, games and more. The Haunted House may not be suitable for children, but you can visit during the kid friendly hours of 4:30-6 pm.
Haunted Village Happy Haunts
Celebrating its 27th year, the Haunted Village at the Red Mill Museum Village in Clinton invites you to join them for a kid-friendly happy haunt held on Saturday afternoons. Come for hayrides, face painting and more with your little ones.
Saturday-Sunday, October 21-22
Pumpkin Painting
Take a scenic ride to the pumpkin patch at Stony Hill Farm in Chester where you can find "the one." Paint a design on your pumpkin and while it dries, check out the 10-acre corn maze.
The Great Pumpkin Train Ride
Climb aboard the Great Pumpkin Train and head to the pumpkin patch with your little ones. Try the corn maze or visit the Ol' Susquehanna Mine. Head to Phillipsburg with your brood and catch a ride you'll remember.
Sunday, October 22
Young Eagles Flight Rally & Aviation Day
The Lakewood Airport is offering free plane rides to kids ages 8-17. You heard us right, free plane rides! The New Jersey Aviation Education Council will be around for those curious about the aviation displays and learning stations.
Trick or Treat Street and Howl-O-Ween
Enjoy pumpkin decorating, a kids' costume parade, pumpkin chunkin' competition, dog parade and more at this free trick-or-treat event on the Seaside Heights boardwalk.
New Providence's Annual Fall Festival Street Fair
Join the New Providence community for a day of family fun, delicious food and live entertainment. There's plenty of attractions for the kids from rides to a climbing wall to pony rides to a petting zoo.
Festival of South African Dance
Introduce your little ones to the wonders of dance at MPAC in Morristown. This South African tale of rural African men searching for greener pastures speaks to the country's complicated issues. Explore South African culture through traditional dance.
Guess How Much I Love You & I Love My Little Storybook
The Mermaid Theatre of Nova Scotia's puppetry, music and narration weaves two different tales of adoration and love. Kids won't forget the lessons they learn about love and the joys of reading at the State Theatre in New Brunswick.
Halloween Haunted House Decorating Workshop
Get creative at the Summit YMCA and decorate a haunted house with your kiddos. Channel your inner monster and go crazy with the icing and candy. Registration is required.
Ongoing
Ridgewood Halloween Maze
Check out this backyard Halloween maze open to the public at 124 Sheridan Terrace in Ridgewood. If you come at night, keep a sharp eye out for the creatures that crawl around after dark.
Tropical Butterflies Alive in the Winter
Head to the American Museum of Natural History in NYC and visit over 500 iridescent butterflies. The 80-degree conservatory house's lush green vegetation and blooming tropical flowers will wow your kids.
Great Jack O'Lantern Blaze
Van Cortlandt Manor's Blaze event in Croton-on-Hudson, NY is an annual tradition. Walk through a historic 18th-century riverside landscape with huge jack o'lantern displays. These pumpkins are carved into everything from The Statue of Liberty to a 20-foot pumpkin carousel to a giant sea serpent. You'll never look at pumpkin carving the same way and neither will your kiddos, so make sure to grab tickets before they sell out.
Sesame Place Halloween Spooktacular
Throughout October, this family-friendly Spooktacular in Langhorne, PA has three different Halloween-themed shows, four Count von Count-themed mechanical rides and a Neighborhood Street Party Halloween Parade featuring 10 floats. Bring your kids in their costumes for the Jack-O-Lantern Jump and check out the Halloween-themed lights at nighttime.
Thomas and Friends—Explore the Rails
Hit the Liberty Science Center in Jersey City and visit with your tot's favorite tank engine! This program introduces children to science, technology, engineering and math through fun activities and play. Kids can climb into Thomas' cab and take the controls, make repairs to Percy in the Sodor Steamworks shop, dress up like a conductor, play at the Tot Spot and so much more.
Fall Fun
Bring your brood to Lupardi's Nursery in Closter for hayrides, a corn maze, haunted greenhouse, feeding zoo and massive 30-foot inflatable slide. Your kids won't be bored for a second.
Early Morning Bird Walks in Central Park
Hit the American Museum of Natural History in NYC to observe the migration of birds in Central Park. Ornithologists will be at the ready to teach and answer any questions amateur birdwatchers have.
American Treasures: Documenting the Nation's Founding at the Constitution Center
Immerse your children in the rich history of America. This presentation explains our nation's founding era through priceless drafts of the U.S. Constitution. Even better, you'll be in our nation's birthplace: Philadelphia!
Giamarese Fall Harvest Weekends
Hop on a hayride and take a tour of Giamarese Farm in East Brunswick. Take your kids into the corn maze, encourage them to try pony rides, pick your own apples or pumpkins and more!
Farm Fun at Alstede Farms
Do you think your kids will love climbing a giant hay pyramid? Feeding farm animals? Taking a ride on a pony? If yes, travel to Chester for Alstede's many family-friendly activities.
Corn Maze at the Farm
It's never too early to get lost in a corn maze. Grab the kiddos and get a head start on the seasonal festivities in Harmony this weekend. This seven-acre military-themed corn maze offers discounts for veterans and is the perfect place to jumpstart your Halloween.
Ladder 11
This firefighter-themed exhibit has tons of hands-on exploration opportunities. The old-school pole, gear and bell just skim the top of what the Staten Island Children's Museum has to offer.
The Learned Ladies
Philamente plays matchmaker for her youngest daughter while supporting a women's intellectual movement. If you like quirky characters and sarcastic servants, pencil this show at Centenary Stage Company in Hackettstown into your date night.
The Evolution of Military Fashion at the Morris Museum
Your little history buffs will love to check out the evolution of American military uniforms. From 1776 to the Revolutionary War to World War II, there's a lot more to military fashion than meets the eye.
The American Museum of Natural History Presents: Earthflight
Head to the big city for a totally immersive experience narrated by Cate Blanchett. Follow the migration of birds across four continents and eleven countries from the POV of their wings. Whether you check it out in 2-D or 3-D, this event is sure to fascinate and educate your little ones.
10 Acre Sea Turtle Corn Maze
This recently-opened 10-acre corn maze in Chester at Stony Hill Farm has a great theme: sea turtles! Kids can learn all about these sea creatures and how to help them. After the maze, jump on a hayride or pick some pumpkins and apples.
The Honeymooners
The Paper Mill Playhouse's new musical comedy follows two buddies who win a high-profile jingle contest and find themselves struggling in the cutthroat world of Madison Avenue advertising. Conquering the American Dream could cost them their friendship.
Zombie Hayrides at Brookhollow's Barnyard
Spice up the Halloween season with zombie paintball. Hop on a hayride at Brookhollow Barnyard in Boonton and shoot at fixed targets, skeletons and pop-up zombies. The ride is around 15 minutes and costs $12 for 200 paintballs. Come early to take a selfie with a zombie.
Dorney Park Halloween Haunt
Your smaller crew will love hanging out with Peanuts characters, watching not-so-scary Halloween shows, playing with the Monster Foam machine, pedaling the mini-tractor and other activities. There's plenty for kids of all ages, including a haunted maze and scare zones for your older kids.
A. Casola Farm's Fallfest
Climb aboard a haunted hayride, get lost in a corn maze or spend a few hours at the petting zoo in Holmdel. Bring your kids for face painting, watch a wild west show or try Amish baked goods. There's plenty of fun to be had every weekend this fall.
Ancients to Astronauts: How We Communicate at Monmouth Museum
This interactive exhibition explains the revolutionary discoveries of space and rocket science. Blast off in a Friendship 7 capsule and travel back to Ancient Egypt in a time machine; either way, your kids will want to be astronauts before you leave.
Pumpkin Picking
Spend your weekend at DePiero's Farm Stand and Greenhouses in Montvale and hit the pumpkin patch for a fun fall experience for all ages. There's face painting, a bounce house, hayrides, a hay maze and more to entertain the young crew. Don't forget to taste some apple cider donuts and freshly-pressed apple cider to complete the experience.
link:
http://www.njfamily.com/Things-To-Do-In-NJ-This-Weekend/?utm_medium=email&utm_campaign=Newsletter%201019&utm_content=Newsletter%201019+Version+A+CID_92bb24dfed2180e006415b1648b2f586&utm_source=Email%20marketing%20software%20Campaign%20Monitor&utm_term=THINGS%20TO%20DO%20THIS%20WEEKEND
********************************************
Upcoming Events
Open House!
Join us in celebrating
National Hospice Awareness Month
Tuesday, November 14
6:30 AM to 8:00 PM
The Samaritan Center at Voorhees
265 Route 73 South
We've planned a day of activities at The Samaritan Center at Voorhees. Come tour this beautiful new community resource if you haven't visited yet – or come again to see our newest art exhibit or take part in several informative workshops.
Exhibit by the local artists of Mixed Times Six
Light refreshments will be served throughout the day!
Free Workshops
A sneak-peek screening of the documentary "Portraits of Professional Caregivers: Their Passion, Their Pain," scheduled to air on PBS in December, followed by a discussion with the film's director and co-producer, Vic Compher.
Caring for Your Loved One: Practical Tips from a Pro – Eva Russell, Samaritan's director of clinical support, leads an informative workshop that includes helpful how-to's on caregiver self-care, bathing the bed-bound, mouth care, and more.
Timely Conversations: Questions to Ask Your Doctor – Dr. Stephen Goldfine, Samaritan's chief medical officer, leads an empowering discussion of questions to discuss with your primary care physicians and specialists at all stages of health and illness.
Screening of the PBS Frontline documentary "Being Mortal." Based on the national best-selling book by Atul Gawande, this film and discussion explores what matters most to patients and families facing difficult treatment decisions.
Click here fore Complete Schedule of Events
https://www.samaritannj.org/news-events/
********************************************
THROUGHOUT NEW JERSEY!
Project Medicine Drop
Drop Box Locations
The effort to stop the abuse and diversion of prescription drugs begins at home – and must include the opportunity for New Jersey consumers to dispose of their unused medications safely and securely at any time throughout the year.
With New Jersey's Project Medicine Drop (NJPMD), we are placing secured drop boxes in the headquarters of local police departments. Consumers from anywhere in New Jersey can visit the boxes seven days a week, to drop off unneeded and expired medications – and keep them away from those at risk of abusing them.
The drop boxes accept solid pharmaceuticals such as pills, capsules, patches, inhalers, and pet medications. They cannot accept syringes or liquids.
For the hours of availability and other information, contact the police departments or call the New Jersey Division of Consumer Affairs at (800) 242-5846.
http://www.njconsumeraffairs.gov/meddrop/Pages/locations.aspx
POSTED 03-27-17
********************************************
MERCER COUNTY, NEW JERSEY
POSTED 03-01-17
********************************************
MERCER COUNTY, NJ
********************************************
C O M M U N I T Y H E A LT H R E S O U R C ES
FREE and CONFIDENTIAL Pregnancy Screenings for Women in the Mercer County, NJ Region!!
Posted 06-08-16
********************************************
Encouraging Kids Family Resource Center
Located in New Jersey
Supervised Visitation Services Now Available
Safe, secure, monitored visitation for non-custodial parents.
On-site Evening, Weekend / Holiday Schedules available
Call 609-848-1400 or info@encouragingkids.org
********************************************
We have just received this:
Good afternoon all-
Governor Christie wanted to express his appreciation for all that you and the members of your organization do in our communities. I have attached a note from him recognizing your efforts. Please feel free to pass it along to your membership and anyone who deserves recognition as a volunteer.
Thank you and best wishes for continued success.
Thank You Note from Governor Christie
May 7th 2013
**********************************************
The Veterans Intervention Program
Substance abuse counseling for veterans and their families
Services provided by Catholic Charities Behavioral Health Services with the support of the Mercer County
Office on Addictions Services.
VIP services are private and confidential. We have no connections with the Department of Defense nor the
Veterans Affairs.
Fees are on a sliding scale.
Inability to pay is not a barrier to receiving services.
Whenever possible, insurance plans will be accepted.
For an appointment, please call 1-800-360-7711 www.catholiccharitiestrenton.org
The wars in Afghanistan and Iraq are the longest combat operations since Vietnam.
Returning home from a war zone can present immense challenges. Signs related to the stressors from war and
returning home can include: using alcohol and other drugs, angry outbursts, anxiety, trouble concentrating,
depression, nightmares, and troubled relationships.
Our Alcoholism/Addictions service offers the Veterans Intervention Program (VIP) providing substance abuse
treatment to Mercer County Reservists and National Guard Members who have served in Operation Enduring
Freedom or Operation Noble Eagle. Services with trained counselors are provided in collaboration with the
Mercer County Office on Addiction Services and include:
• Individual, family, and group counseling
• When indicated for those in treatment with us, psychiatric evaluations and medication follow-up
• Referrals to programs supporting veterans and their families
*********************************************************
NERRC is one of six Regional Resource Centers funded by the U.S. Department of Education. The Center provides special education technical assistance to help state education agencies improve their systems of early intervention, special education and transition services for children with disabilities. Find more resources
for parents and educators in your state.
For more information visit this link: http://www.disability.gov/state/new_jersey/education
*******************************************************
Tommy Williams' Camden Street Ministry:
This ministry gives out gently-used, clean household goods, toys, and clothing to help meet the needs of the people they present the Gospel to. Please give items you would like to donate to Wendy McDermott, 1-856-546-0344
New Covenant Community Church | 255 Edgewood Ave | Audubon | NJ | 08106
********************************************************
Provides information, education, support and advocacy for families and professionals.
Serves all New Jersey residents with autism, including pre-school age children, youth ages 3-21, young adults
ages 14-21 and adults.
For more information visit this link: http://www.disability.gov/state/new_jersey/education
********************************************************
Millhill Child and Family Development Corporation is a nationally certified center
renowned for providing high quality early childhood education and services for the entire
family. As an expansion of its Social Services program, we now offer a Saturday Parenting
On Program Days Participants Receive:
• Bus Transportation for parents & children 18months-5yrs old
• Child Care with Educational, Therapeutic &Recreational goals.
• Parent Stipend for Participation
•
Breakfast and Lunch
Upon Completion
Parents Receive:
•
Formal Graduation and Certificate of Achievement
FAMILY SUCCESS IS OUR NUMBER ONE PRIORITY!
Millhill Child and Family Development Corporation
Please call with referrals and questions
101 Oakland Street
Trenton, J 08618
www.millhillcenter.org
609-989-7333 ext 22
Program focusing on improved parenting skills and parent empowerment.
Millhill's Parent Empowerment Group is a 12 week intensive Parenting Group (6 weeks) and Life Skills class (6
weeks) for families with open DYFS cases that will meet on two alternating Saturday mornings per month from
9:30-11am. After group sessions, parents/caregivers and children will come together to share a meal which will
both reinforce skills learned in group but also build nurturing and family cohesion.
Participants will gain:
• Increased knowledge of child development
• Awareness of appropriate expectations for children
• Increased knowledge of alternatives of physical punishment
• A change in views regarding the use of corporal punishment
• An increase in empathic awareness of children's needs.
Children will have the opportunity to continue their respite day with therapeutic play and excursions into the
community. Parents who successfully complete the program may be identified as Parent Mentors who will then
serve as informal supports for the next cohort.
Introducing Millhill's
Therapeutic Intervention Respite and Parenting Program!
************************************************************************
National Guard Militia Museum
See historic pictures displayed in the National Guard Heritage Gallery, the first national
flag carried …
Ongoing Every Tue & Fri.
9 a.m. to 4 p.m. National Guard Militia Museum
151 Eggert Crossing Road, Lawrenceville
(609) 530-6802
***************************************************
Want to know
if you are pregnant?
Call or Visit us to receive your
FREE and Confidential
Pregnancy Test.
Immediate Results and
Free and Confidential
counseling available.
South Ward Family
Success Parent Child Center
635 South Clinton Avenue
Trenton, NJ 08611
1-800-247-6365 x 142
We are here to help you.
*********************************************
"TO LOVE ANOTHER PERSON IS TO HAVE COMPASSION FOR THEIR CURRENT SITUATION
AND TO HELP THEM REGARDLESS"
Ann Martin-Frey
********************************
If you need specific help, email me and I will respond relatively quickly!
Thank you! And have a peace-filled day!
Ann
************************************************
WE LEAVE NO STONE UNTURNED WHEN IT COMES TO HELPING OTHERS!!